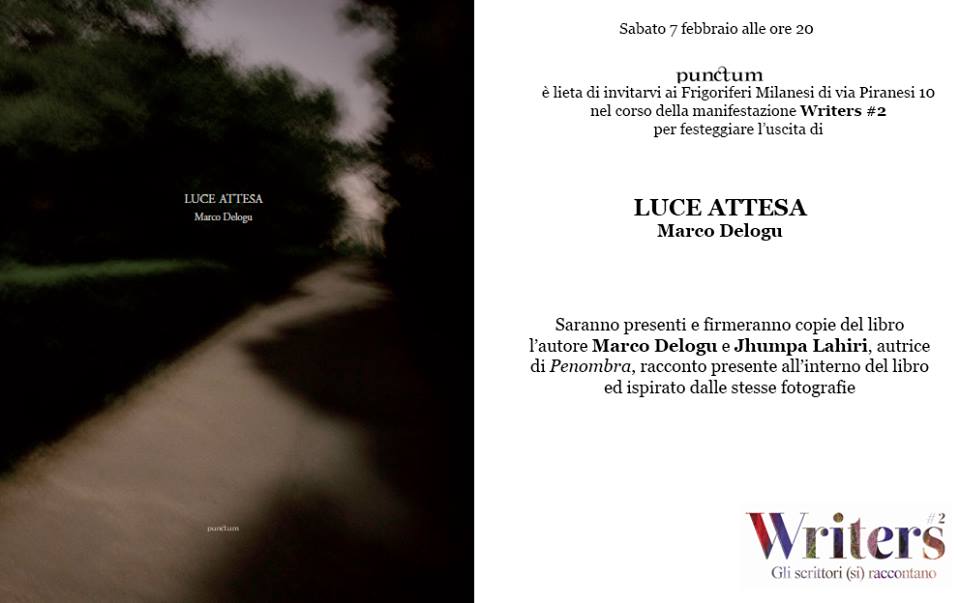 Presentazione "Luce Attesa" Writers # 2
Saturday, February 7th we will be in Milan at the Palazzo del Ghiaccio for the "Writers" manifestation to celebrate "Light Suspended". Marco Delogu and Jhumpa Lahiri (author of one of the stories in the book) will be present and will sign copies of the book.
Preview "Suspended Light"
The book "Suspended Light" by Marco Delogu it's printed and Friday in via Natale del Grande 21 from 19 to 22, in addition to the standard book, there will be 60 copies of the book (30 + 30 ita eng) numbered and signed, containing an original print. Jhumpa Lahiri, Edward Albinati, Eric de Chassey and Bartholomew Pietromarchi will participate in the evening.